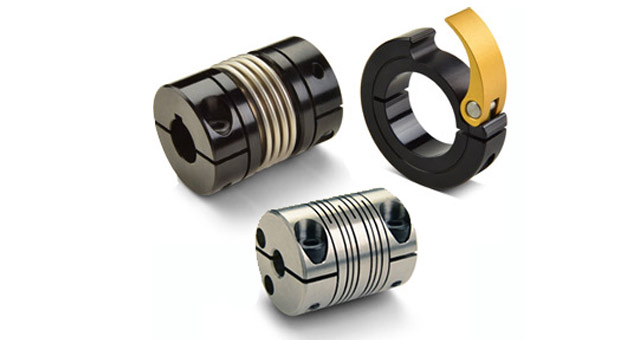 Couplings
Couplings are an integral part of any application design, tasked with connecting shafts to transmit power.
With so many different types of coupling on the market, it can be challenging to work out which type is the most suitable for your application. It is important to take into consideration misalignment, shock loads and vibration, as well as the operating conditions of the application.
Town & County are on hand to help you with your coupling selection. We understand the challenges of trying to select the perfect coupling, alongside the pressures of keeping up with your daily role. We know how much it means to you to get it right, to minimise the risk of equipment damage.
We can take some of that hassle away from you, by working with you to find the best coupling for your application requirements.
We stock a wide range of couplings from manufacturers such as KTR, Ruland, Rexnord and SKF, with many lines available same day.
We supply couplings such as:
Flexible Couplings
Available with a choice of elements such as tyres, flanges and spacers. This element sits between the two metal hubs and is responsible for transmitting the torque. They are very resistant to both shock loads and vibration, and can tolerate all types of misalignment.
Back-lash Free Couplings
The range includes beam, bellow, Oldham and curved jaw couplings, and is ideal for applications where back-lash is a problem, such as servo, encoder, stepper and positioning applications.
Rigid Couplings
Capable of transmitting high levels of torque, as well as accommodating both parallel and angular misalignment.
Spider Jaw Couplings
Consisting of two metal hubs with an element or spider in the middle, spider jaw couplings are fail-safe. They are designed to transmit torque whilst dampening vibrations.
If you need help selecting a coupling for your application, contact our sales team today.