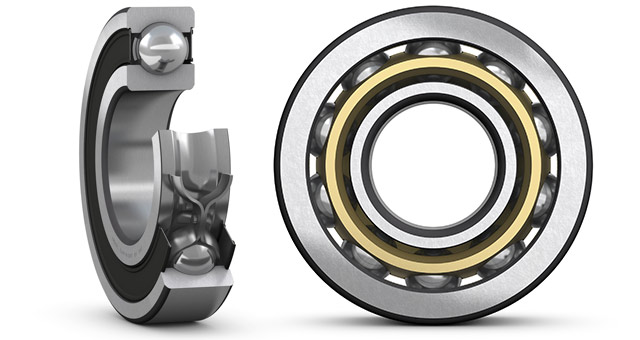 Ball & Roller Bearings
When you need a replacement bearing, you're looking for a supplier who really understands your needs. You need a company who will go out of their way to provide you with the service that you deserve.
At Town & County, we understand that keeping your downtime to a minimum is paramount to your business. For this reason, we carry a wide range of bearings in stock for same day delivery, with thousands more lines available within 24 hours so that you are never left waiting.
With world-class suppliers such as SKF, Timken and RHP, you can rest assured that you are purchasing a high-quality, authentic bearing when you buy from Town & County.
We can supply:
Deep-Groove Ball Bearings
Easy to maintain and used in a wide range of applications. With low torque, they are ideal for high speeds and light to medium loads.
Spherical Roller Bearings
Accommodating of high radial and moderate axial loads, thanks to their spherical roller elements. They are also tolerant of misalignments between the shaft and the bearing housing.
Needle Roller Bearings
Ideal for applications in which space is limited but radial loads are high.
Taper Roller Bearings
With tapered raceways and conical rollers, these bearings can support high radial and axial forces in one direction.
If you need help with your bearing selection, you can trust our friendly and knowledgeable sales team to assist you in finding the perfect solution for your application. With over 40 years of experience in the industry, we are perfectly placed to advise you.