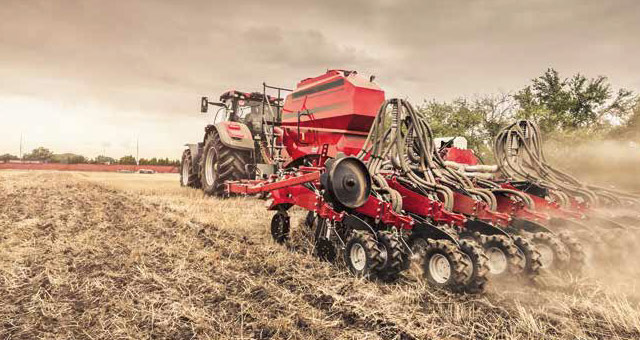 Agricultural solutions
SKF / PEER Agricultural Bearings Authorised Distributor based in Spalding, Lincolnshire.
We offer products from SKF, who together with its brand PEER, provides solutions and products for equipment in all stages of the crop cycle.
With a full standard assortment from SKF and complementary, customer-specific solutions from PEER, you can achieve high reliability, at low ownership and operating costs. You can get global availability and a best-in-class bearing logistic network, enabling you to acquire any spare part and have it shipped to wherever you are located.
PEER Bearings solutions

Since 1941, PEER Bearing has grown into an industry leader offering a wide range of highly engineered, precision bearing products. With a strong focus on the agriculture industry, PEER manufactures, develops, and engineers bearing solutions to global market leaders.
PEER® Bearing offers
A wide range of agricultural, radial, mounted unit ball bearings, and tapered roller bearings
Valued bearing solutions for agricultural, electrical, fluid, HVAC, industrial transmission, material handling and off-highway applications
ISO/TS 16949 certified production facilities
Download the PEER Agricultural bearing solutions catalogue (opens new window)
PEER AGXTREME™ and agricultural bearing product range
Today's agricultural industry demand is higher than ever for products that will keep the farmers equipment in the field, operating continuously. Farmers are operating equipment longer, faster and harder and will continue to push the boundaries to increase production. In order to support the top OEM manufacturers of farm equipment, PEER has developed the AGXTREME™ product portfolio.
The AGXTREME™ portfolio consists of the TILLXTREME™, SEEDXTREME™, and TURFXTREME™ product offerings.
Tillage Bearings
Seeder Bearings
Combine Bearings
Baler Bearings
Implement wheel and walking beam
Download the PEER AGXTREME product brochure (opens new window)
SKF Explorer range – recommended for tractors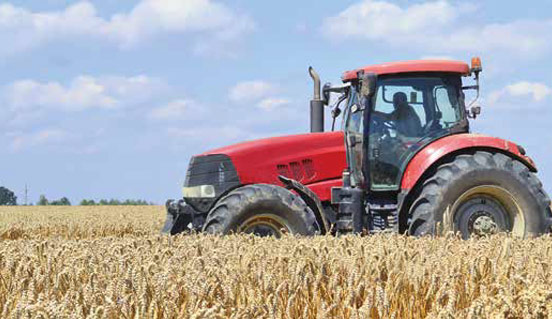 SKF Explorer rolling bearings accommodate higher load levels and provide extended service life.
Optimized internal geometry reduces friction, wear and heat generation, allowing heavier loads to be accommodated.
Their advanced surface finish reduces friction and enhances lubricating conditions.
Application specific agricultural solutions - Recommended for agricultural attachments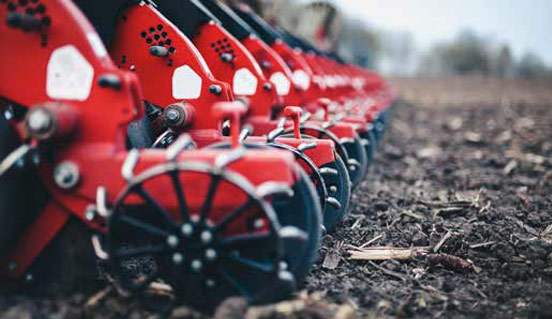 Proven through years of research, development and rigorous testing in both the lab and field, the advanced sealing technology can significantly increase performance for the customer.
The application specific agricultural products offer a high-performance solution designed to reduce the need for relubrication, saving precious hours needed for field work.
The seal design can provide significantly improved contamination exclusion than the conventional triple-lip seal design.
Application specific engineered assemblies can offer higher reliability, are relubrication free and can simplify the installation. As an environmental friendly solution, grease purge to contaminate the soil can be avoided.
Application specific products
Tractors
Tapered roller bearings – metric range
Tapered roller bearings – inch range
Tapered roller bearings – matched
Seals – metric range
Seals – inch range
Tillage
Primary tillage – Disc plough
Secondary tillage – Independent tillage disc
Secondary tillage – Gang disc
Secondary tillage – Seedbed finisher
Seeding
Disc opener
Gauge wheel
Seedmeter and seedmeter drive shaft
Harvesting
Combine harvester – Head
Combine harvester – Feederhouse / Rotor
Combine harvester – Clean Grain / Residue
Disc mower – Gear and shaft drive
Baling – Pick-up
Baling – Round baler
Baling – Square baler
Attachments and trailer wheels
Download the SKF Agri solutions product catalogue (opens new window)
Contact us if you'd like to know more about SKF & PEER agricultural bearings, our friendly staff are happy to help.