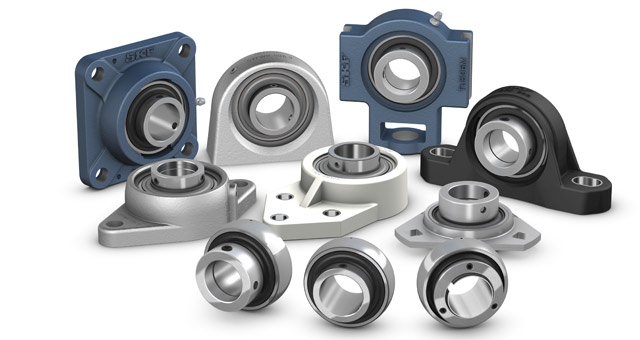 Bearing units
Bearing units are used across almost every industry, from agriculture and forestry to food and beverage.
As the range of bearing units on the market is so vast, it can be difficult to know which type is right for your application. You need to consider the speed and load of your application, as well as the environmental conditions in which you operate.
Town & County is on hand to assist you in choosing a bearing unit. We stock brands such as NSK, SKF and FS, so that you can rest assured in the knowledge that you are purchasing a high-quality unit from a trusted company.
Along with standard bearing units, we can supply:
Stainless Steel Bearing Units
Ideal for withstanding high pressure washdowns and chemical corrosion thanks to their high level of corrosion resistance.
Thermoplastic Bearing Units
Resistant to corrosion and conform to the strict hygiene regulations of the food and beverage industry.
Contact our experienced sales team today to find the perfect bearing unit for your application.