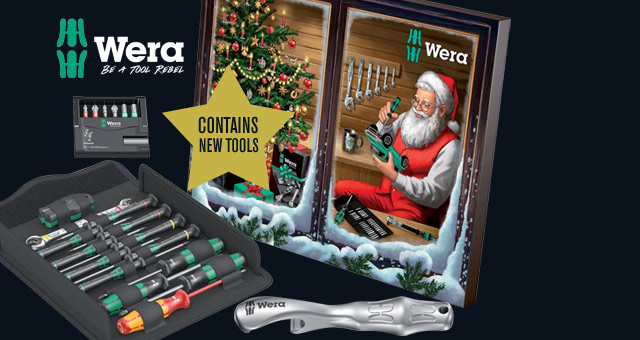 Wera 2021 Advent Calendar
Only £44.00 +VAT
The Wera Advent calendar 2021 contains no fewer than 3 very special new products! The new magnetiser impresses with its attractive design. The 8/10 Joker double spanner completes many users' spanner collections. The mini bottle opener not only removes corks, it is also an eye-catching key chain.
In addition, 6x Bits-plus bit holders, 8x Micro screwdrivers and 3x screwdrivers and 1 VDE screwdrivers ensure a successful assortment that equips users very well for many common applications after Advent. The bits can be stored in the Bit-Check which is included and even fits in your pocket. All other tools can be stored and protected in the included textile box. The textile box has a hook & loop fastener zone on the outside and can be attached to a wall or the Wera 2go tool transport system thanks to the hook and loop fastener strip that is also included - super easy and removable.
Contact us to take advantage of this great offer.