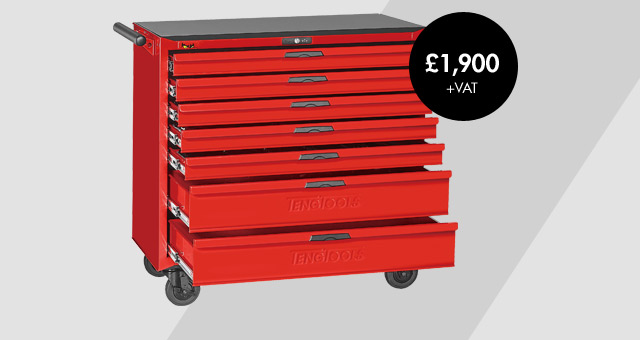 Teng Tools Command Centre Tool Kit
Our Price: £1,900.00 + VAT
List Price: £4,769.00 + VAT
Teng Tools ID: TCMM622N
622 Pieces
A comprehensive 622 piece tool kit supplied in the brand new 37" wide TCW207N roller cabinet complete with 7 drawers with individual opening and the new TC-TB03 wooden work bench top plate that can be used to create a useful working area. The kit is built up using the Teng Tools TC tray system and incorporates several new sets including the new TTZ trays.
The Teng Tools Toolbox, Toolkits, Storage units are the most sought after hand tools in smart storage solutions in the industry. The tool kit comprises of various sets of dies, wrenches, spanners etc. to help professionals in their day to day projects. The kit has drawers which keep all the instruments organised.
Contact us to take advantage of this great offer...