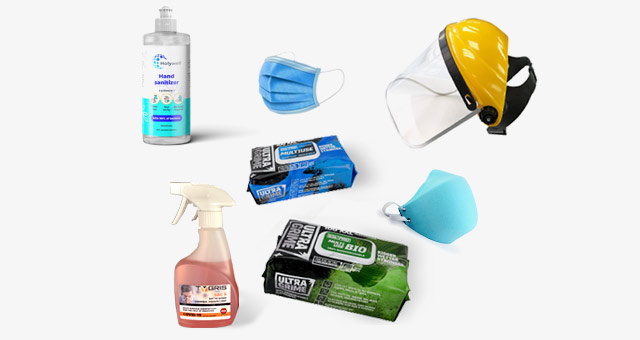 PPE
By popular request we have a range of products to help you, your staff and customers stay safe.
WHO approved hand sanitiser
70% Alcohol. From £1.75 each
Hand sanitiser gel
£49.50 (10 Empty 500ml Bottle FOC)
25ltrs Terminal disinfectant
from £54 each (QTY 6)
Face shields
Prices between: £7.50 - £8.50 each depending on quantity ordered.
Disposable masks
from £19.50 per PKT 50.
FFP2 masks
from £1.69 each (QTY 4 PACKS of 25)
Packet of 100 UltraGrime HUGE wipes
from £8.00 per pack (QTY 16)